IDSAutoshred collects your confidential materials and destroys them immediately at your location. Our secure process is much safer than having confidential records picked up and transported for off-site recycling, as other companies do.

A bonded, insured IDSAutoShred Security Rep's actions replace all duties otherwise assigned to your office's paper collector, the truck driver carrying your confidential materials, plus the off-site recycling facility's warehouse staff, paper sorters and balers.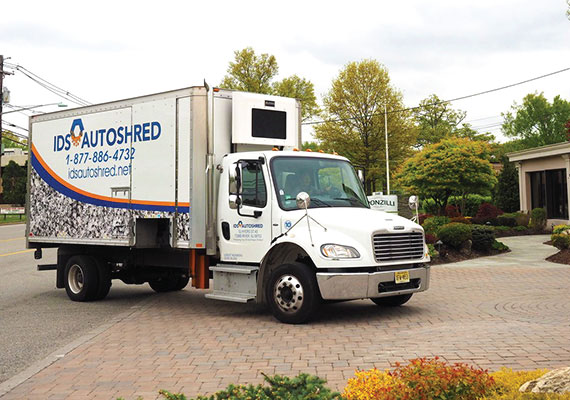 Our Secure Shred Process Is Easy To Use
Based upon your needs, we customize you service schedule to maximize your protection and minimize your cost. Based upon the agreed upon frequency, our driver shows up during normal business hours and performs the agreed upon service. Usually the service takes 5 minutes or less for your safe and secure destruction and compliance. You can choose to witness the destruction or not. And after every service, you receive your Certificate of Destruction. Invoices are emailed out and you can choose to pay by credit card, ACH or check.

Protect the Personally Identifiable Information of your customers and employees.
"Personally Identifiable Information" (PII) is any information that can identify an individual and possibly lead to identity theft or fraud. PII can exist in digital or paper format – and all businesses have it. PII can be generated from customers, employees, and vendors and is usually found in every department. It can be as obvious as a social security number or just an email address or phone number.
We Provide Free Locking Containers To Our Scheduled Customers
IDSAutoshred makes available to our customers locking containers for scheduled services. Our recurring scheduled Clients, will be supplied with either locking consoles or locking rolling bins. Keys are supplied for the containers, in the event material needs to be retrieved.
Learn More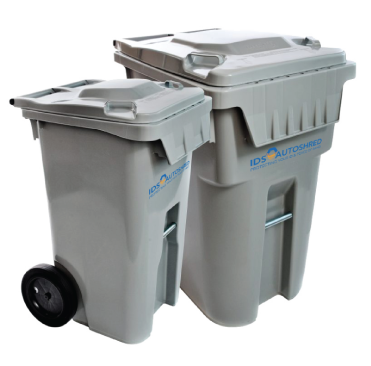 We are proud to be AAA Certified from The National Association for Information Destruction (NAID).
NAID AAA Certification verifies the qualifications of certified information destruction providers through a comprehensive scheduled and unannounced audit program. Learn how we can help you save money with our effective document shredding plans.
We Value Our Customers!
We're here to help your business and personal assets through efficient processes, mobile technology, & great customer service. We offer 10% discount in your initial shred.
Our goal is to provide excellent customer satisfaction using high technology and good old fashion customer care.
Peter Levitt, CEO, IDSAutoshred