IDSAutoshred is proud to offer recurring shredding and recycling plans for your business that are custom tailored to your needs. Call us to discuss your volume and compliance needs.
Talk about the importance of a custom shredding plan. Secure, compliant, easy….
With our combined 60 years of experience, we know that your business can change with the seasons. For example, your CPA practice is calm eight months a year. And then from December to April, it is "all hands on deck!" For eight months, you only need service every month. And then, you'll need service every two weeks and for March and April you need service weekly. No problem! Just call and tell us what you need and we'll be able to take care of you. No new contract, no change in rate, just friendly, courteous staff who know that you want to easily change your service based upon your needs. We are here to help!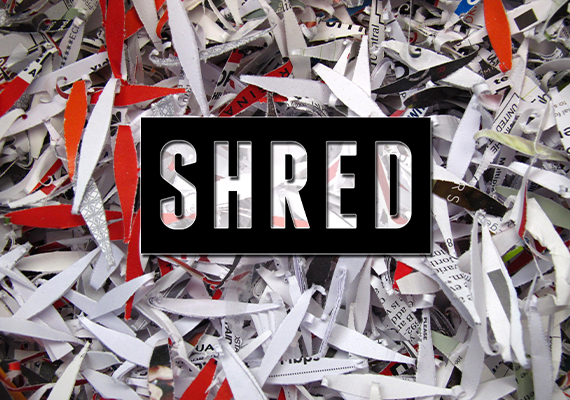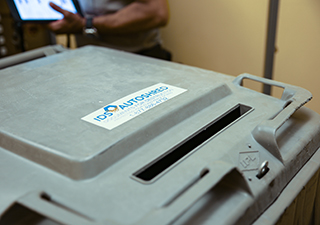 Step 1:

Get Your Bins

A slotted, lockable storage bin or console (sizes: 27″, 36″ console, 65 gallon or 95 gallon bin) is provided to securely hold your confidential information throughout the month. Our consoles are designed to fit nicely in a corner or under a desk.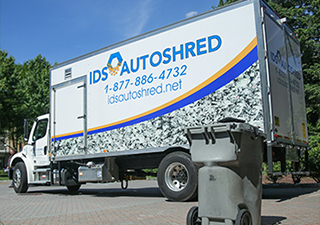 Step 2:

We Arrive

At the agreed upon frequency, IDSAutoshred's friendly, bonded and insured driver will visit your office and announce his arrival. He'll quickly empty your console(s) or bin(s) and shred your confidential documents on-site outside your doors.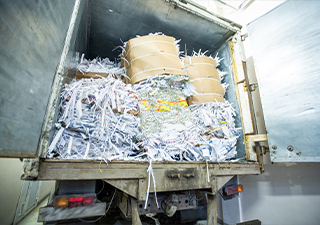 Step 3:

We Shred

You're welcome to witness the destruction process completed by our modern, state-of-the-art trucks. We'll then email you your invoice and certificate of destruction after each service.
Benefits of Custom Shredding Plan and Recurring Service
Allow IDSAutoshred to help you comply with privacy laws and regulations.
Saves time and money normally spent on slow manual in-house shredders. Free your staff from this task!
No more paper jams or broken shredders.
Your material is securely stored in a locked console or bin – not accessible without a key
No need to sort, remove paper clips, staples or any type of binding – we shred labels and stickers too
All shredded paper is recycled and not land-filled with your normal waste.
We are proud to be AAA Certified from The National Association for Information Destruction (NAID).
NAID AAA Certification verifies the qualifications of certified information destruction providers through a comprehensive scheduled and unannounced audit program. Learn how we can help you save money with our effective document shredding plans.
We Value Our Customers!
We're here to help your business and personal assets through efficient processes, mobile technology, & great customer service. We offer 10% discount in your initial shred.
Our goal is to provide excellent customer satisfaction using high technology and good old fashion customer care.
Peter Levitt, CEO, IDSAutoshred