IDSAutoshred protects your confidential data from falling into the wrong hands through our secure document destruction process. Every business produces confidential information regarding its employees, clients, and assets. Protecting your secure data and personal identity from falling into the wrong hands is not just a good business practice, it's the law.
Industries We Service
IDSAutoshred serves a variety of industries, each with specialized needs, objectives, and compliance measures that must be followed.

Accounting

Automotive
Banking/Insurance

Education

Government

Healthcare/Medical

Home Business

Corporate
Legal Services

Manufacturing

Small Business

Residential
We Value Our Customers!
We're here to help your business and personal assets through efficient processes, mobile technology, & great customer service. We offer 10% discount in your initial shred.
Our goal is to provide excellent customer satisfaction using high technology and good old fashion customer care.
Peter Levitt, CEO, IDSAutoshred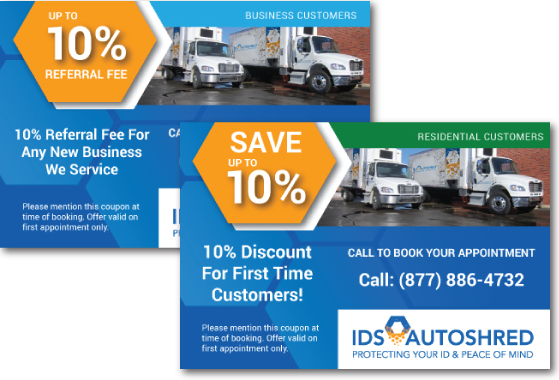 Learn how we can help you save money with our effective document shredding plans.