Private information, such as bank statements, business contracts, medical records, strategic documents, etc., are confidential materials produced daily in every business. Business espionage professionals consider trash the single most available source of private information. When this data ends up in a dumpster, it's easily and legally available to anyone who retrieves it.home.
Corporate espionage is the fastest growing form of fraud.
It threatens a business' reputation and security, as well as personal credit data.
Protect your business and its future. Trust IDSAutoshred as your confidential source for mobile document destruction.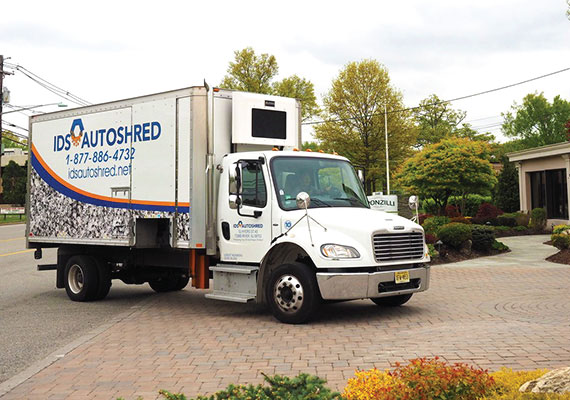 Dunn's Review estimates that corporate espionage costs US business more than $4 billion in losses annually. The US Department of Justice maintains that an average of 34,000 property crimes including the theft of confidential material occur every day. Only 2% of all information crimes are caught and prosecuted. Each crime costs the victimized business an average of $800,000.

We will ensure that you comply with the law
Federal and state legislation mandates the secure disposal of consumer data. Compliance with these privacy policies isn't just good business practice, it's the law!

Help the environment through resource recovery.
You can positively contribute to the environment by partnering with IDSAutoshred.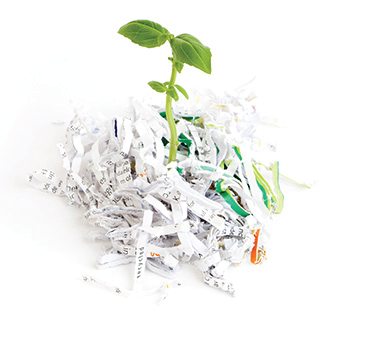 Free up your staff to do more important work.
In today's busy work place environment, the demands of administrative support staff to effectively manage their diverse tasks is great. With that in mind, your business bottom line is better served by outsourcing your document shredding and recycling needs to IDSAutoshred.
The time support staff spent hourly each week manually shredding documents is now eliminated, and they can do more important tasks required of them.
Learn how we can help you save money with our effective document shredding plans.
We Value Our Customers!
We're here to help your business and personal assets through efficient processes, mobile technology, & great customer service. We offer 10% discount in your initial shred.
Our goal is to provide excellent customer satisfaction using high technology and good old fashion customer care.
Peter Levitt, CEO, IDSAutoshred